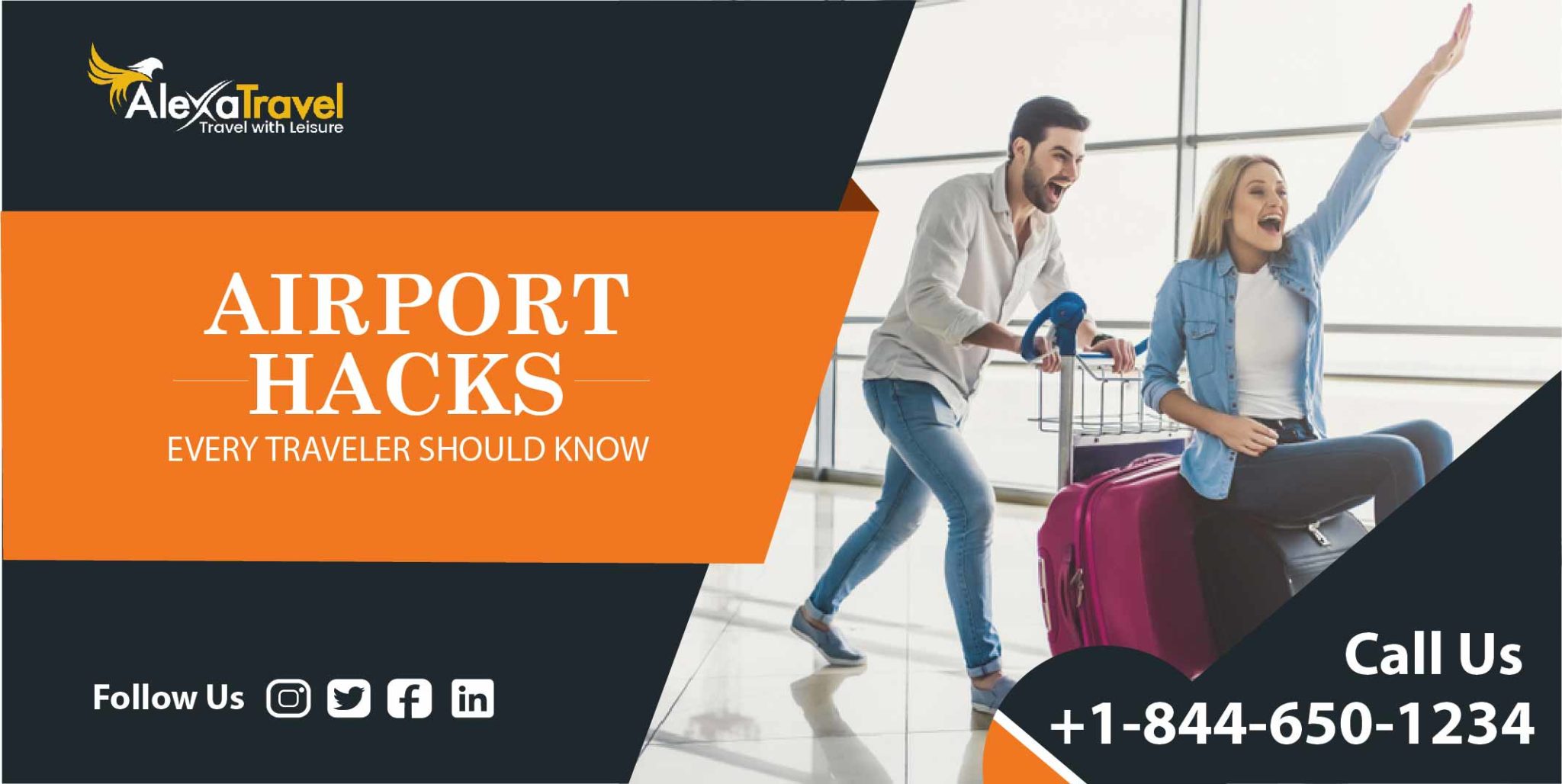 November 19, 2019 at 5:30 am
Airport Hacks: 15 Tips That Every Traveler Should Know
Wear comfy clothes
Do make sure to wear comfortable clothes while on an air travel. Yes, you can travel in style but it should be comfortable because you will be the one carrying your luggage and in case you are wearing something that is uncomfortable then you will have a hard time around. Also, if its a long hour flight, you will face quite some-issues if you are not wearing clothes which will give you comfort during your air travel.
Pack smartly
It is better to pack your luggage smarty rather than having a hard time later on or paying extra cash for your over weight luggage. The best thing to do would be to keep only the stuff that is on the topmost on your priority list. Keeping this in mind will help you pack your luggage based on what is important and what is not important. Also, make sure to keep all your stuff in easy reach as you might need some stuff while on your air travel or at the airport. So, make sure to keep a separate bag for those things that you would need and make sure not to keep them in the main check in bag.
Grab a spare empty plastic bottle
Make sure to keep an empty plastic bottle in your hand bag. This will keep you from being thirsty while at the airport or in the flight. You can easily fill up this water bottle once you are done with your check in and baggage clearance.
Weigh your luggage properly
Make sure to weigh your luggage properly as this would help you save on a lot of time and money as if your luggage is overweight then this could end up being a problem for you.
Carry an extra jacket with a lot of pockets
In case you have a luggage that's over weight, then the best hack would be to wear a jacket that has a lot of zips or pockets. This would help you to lose some extra weight on your luggage as you will be able to stuff some of it in the jacket of yours while your air travel.
Do not wear a metal belt
The best thing to do would be not to wear a belt but in case you have to then make sure to wear a plastic belt which has buckle on it. What happens is that if you are wearing a metal belt it will make the alarm go on during your security check and that is something you do not want. So, to avoid that make sure to take such precautions beforehand to save up on time that will help you to go on with your journey smoothly.
Make sure to carry a portable mobile charger
This should be a must for you. It has become next to impossible to imagine our lives without a mobile phone and you would not want it go off while you are at the airport or lost in a new place.
So, the best thing would be to carry a power bank or any other portable mobile charger.
Be on a look out for a non crowded gate while on a layover
If you are on a flight layover or your flight is delayed then make sure to sit nearby a place or a gate that is not very crowded or is closed. This will help you have a peaceful time of sleep or some rest during a flight layover or a flight delay for a few hours. Who does not like a good, peaceful sleep?
Keep some warm clothes handy
The best thing would be to either wear a little warmer clothing while on a flight or keep some warm socks. It does get s little chilly while you are on a long hour flight or at the airport. So, in order to avoid catching a cold, the best thing would be to keep or wear socks or something warm while on your air travel.
Put a bright demarcation on your luggage
This will help you not to lose your luggage during check in. There could be many who would be carrying a bag just like yours and might even have the same color. So, in order to avoid confusion at the airport, the best thing would be to put a bright colored ribbon or a mark. This will help you save on a lot of time cause no one likes to wait and that too at the airport when you are super excited.
Keep an extra plastic bag for your toiletry
The best thing would be to keep your toiletries in a handy zip lock bag in your hand carry as you will need it. The stuff available at the airport is super priced so the best thing would be to bring your own toiletries and that too handy as you will need them at the airport and also during the flight or in between layovers.
Click a photo of your parking place
To avoid losing track of where you parked your car, the best thing would be to keep a picture clicked in your cell phone, this will help you to keep a track of your car parking.
Keep extra tissues
Make sure to keep extra tissues or hand wipes or a hand sanitzer. Your cleanliness is in your own hands. It would be better to keep your wipes while on an air travel to keep yourself clean and germ free.
Wrap up your luggage in plastic wrap
The best way to protect your luggage from any damage would be to wrap it up in a fine plastic covering. This will help to protect your luggage in between the check-in process
Follow the left side of the check inline
Everyone has a tendency to go towards the right side of the line. So, the best thing would be to go towards the left side as that would avoid you from standing and waiting in long ques.
Getting through the airport can be tricky, but in this article, we have listed 15 airport hacks and tricks to get you through the airport with success, from getting there to taking off and everything in between. Use these, and your next trip to the airport will be a breeze and also visit thealexatravel.com for USA to India flight deals.