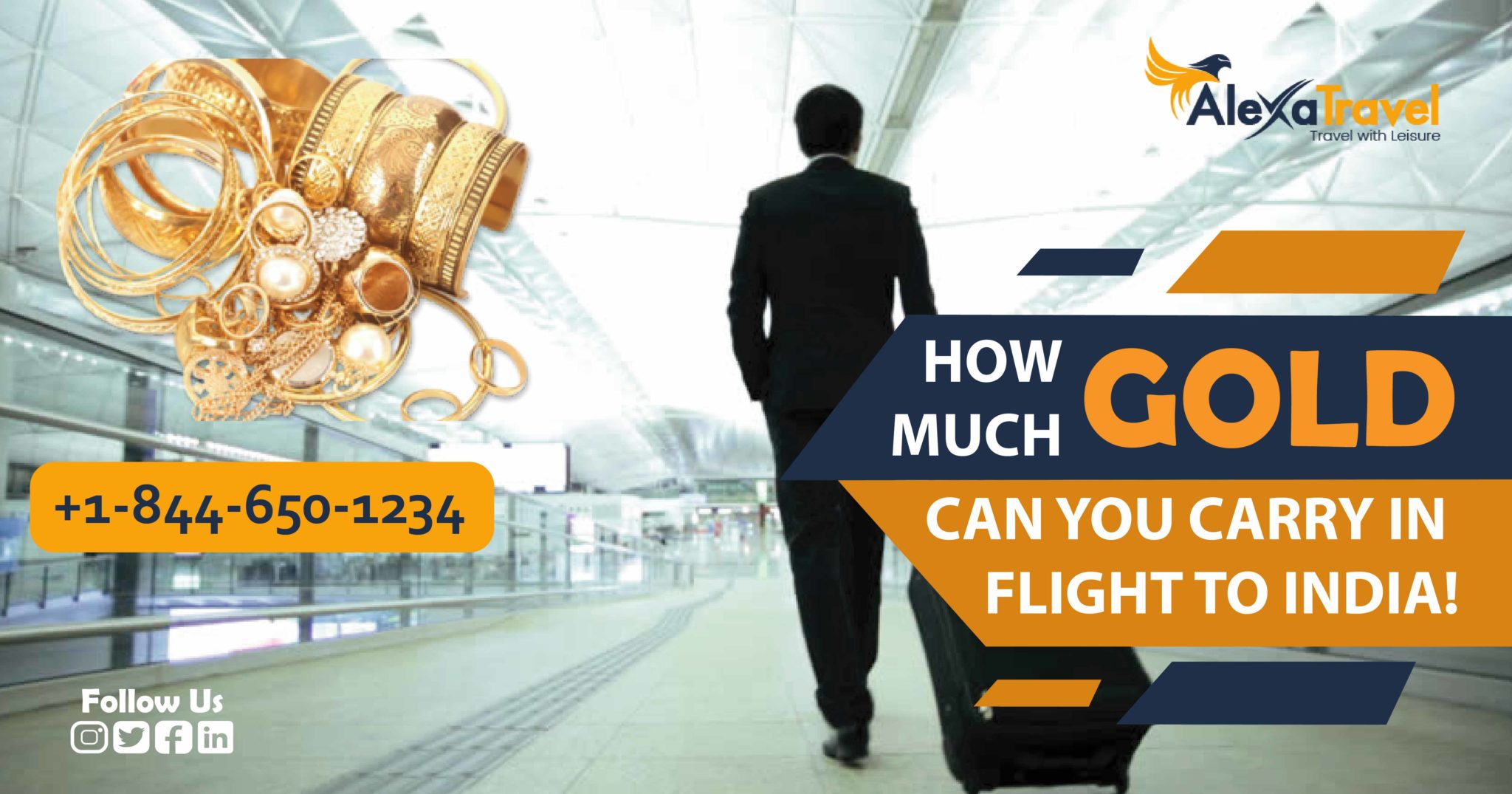 October 19, 2019 at 6:31 am
How Much Gold Can a Traveller Carry Into India
How much gold you can carry to India from wedding to investment, there are lots of reasons which proves how much we Indians are obsessed with gold. Gold is the highly demanding asset and its value increases day by day. We can convert it into cash in an emergency. In need of this help as a friend, we Indians love to buy gold from foreign countries due to their low costs and quality.
But from past some years, there are so many prohibitive conditions and customs duty on this yellow metal by government. This import is disheartening for many people from India who used to buy gold from abroad many of you will have the same question in your mind is that how much gold now you can carry , what type of gold materials you can carry with yourself etc. So if you are in this dilemma then this post is only for you because we compiled a list of some important questions which will help you and overcome your stress.
What is the duty-free subsidy on gold for Indian passengers?
An Indian who has been staying in a foreign country for more than one year is permitted to bring jeweler up to an approximate weight of :
For the male passenger, the maximum limit is 20 grams.
For the female passenger, the maximum limit is 40 grams.
Is any subsidy applicable to kids also?
Yes, of course the duty-free subsidy on gold is applicable to kids also.
Can you bring a gold biscuit within the subsidy amount?
No, you can't bring the gold biscuit within your subsidy amount. the duty-free subsidy is only on the gold jewelry. For any other form such as coin, biscuits you will have to pay the duty charges as per the rule of the Indian government.
From which method they calculate the gold price?
They calculate the gold price based on the value provided by the government of India. This value fluctuates with time, as per the market rates.
What is the maximum limit of gold that can bring after the free subsidy amount?
The person who has an Indian passport and if he is staying in abroad from at least 6 months then he can bring approximate 1 kg of gold along with him.
What are the criteria if not completed six months abroad? In that case, probably your subsidy charges will increase on all of your golds which will you bring along with yourself.
Why Receive Export certificate?
This certificate is issued by the customs department. This certificate consists of information such as details, weight, and description of the item. Departing passengers from India are eligible to take an export certificate for the jewelry or any high rated items. An export certificate is valid for a maximum of 3 years and in these 3 years you can bring your item to India at any of time without any disturbance, you only need to bring this certificate with your respective items along with you.
 Is it necessary to declare the gold?
Yes definitely if you have gold, above the free duty subsidy than you will have to declare it. In this case, No declaration of gold can be the cause of the penalty, not only penalty even you may be arrested too.
 Is any alternate option for those who don't have money to pay duty charges?
If you are not able to pay money as the duty charge of your gold than the custom keep your gold with itself until you return. And whenever you are returning back from India they hand over to you your gold. So here these are some crucial information which you must know before carrying the gold while traveling in India, now we hope that this post will really are helpful for you especially for those who are visiting for the first time.