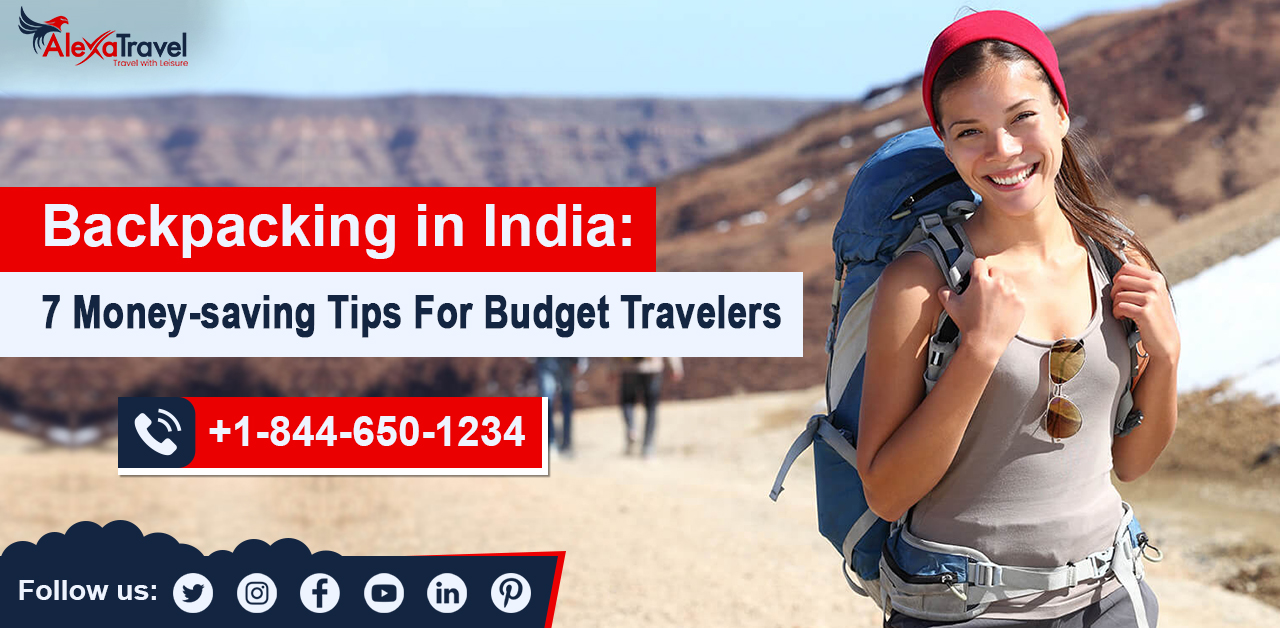 December 28, 2019 at 6:40 am
Backpacking in India: 7 Money-saving Tips for Budget Travelers
Remove all the ideals of luxury from your mind and start to think of ways that you can make backpacking a fun and exciting way to learn and interact with the regional people in India, you will be able to achieve cheap backpacking experience and save money in everything from travel expenses to food to places to stay. You can also see a true, unforgettable, offbeat India with a tight budget backpacking. The Alexa Travel with the cheapest flight tickets from the US to India brings you some tips to help you.
Study Well
In order to take the budget-friendly path – do your research calmly. Rushing into plans will only make for an expensive travel experience. Take your time to read what has been said by travelers all over the world and how they have been doing it for years. It will also be helpful to read positive comments and speak to fellow travel enthusiasts.
Take Some Food With You
Take snackable food items from home and shop at grocery stores when you're at your place and try to cook when you can. Financially, it can be a life-saver.
Choose Hostels
There's so much to consider from when it comes to hostels and homes with several options coming up and plenty of offers and coupons being offered by travel websites. There are a large number of coupons and deals that are offered by many hostels online and across various applications. You can easily avail of these offers and make the best from a very minimal amount. It must also be kept in mind that one of the best ways to travel is to travel authentically and with the aim to create memories and experiences that you can cherish.
Plan for the Off-Season
One thing to remember in order to control your travel plan, as well as your bank account, is to be well aware of what are the right months or the seasons to travel across different regions of the country are. Peak and off-seasons can vary from country to country. Find out the tourist seasons that could also coincide with the festivals and holidays. Planning is is the key is your ultimate goal is to come up with a travel plan that is not too harsh on your wallet.
Advance Booking
One of the easiest ways to make a cheap trip. Websites often use tricks to quote the last quoted one on the basis of rates. In order to prevent any last-minute problems and also the very common problem of the rising ticket prices, it is only fair to book well in advance in case you are already aware that you are going to be travelling soon. However, booking in advance is smart so you don't miss out on offers, and eventually on reservations.
Travel Light
It is easy on your back and shoulders and it's fast. Also, when there are fewer things to carry for you, you are more mobile. By doing so you can also prevent the extra costs that you might incur in case you had to pay for the extra luggage.
Alexa Travel, Cheap flight deals from the US to India always give its customers the topmost priority. With these tips and guides, we hope the travelers learned the basics of backpacking. Additionally, as mentioned if you book cheap air tickets on time, it will be even more friendly for your budget.