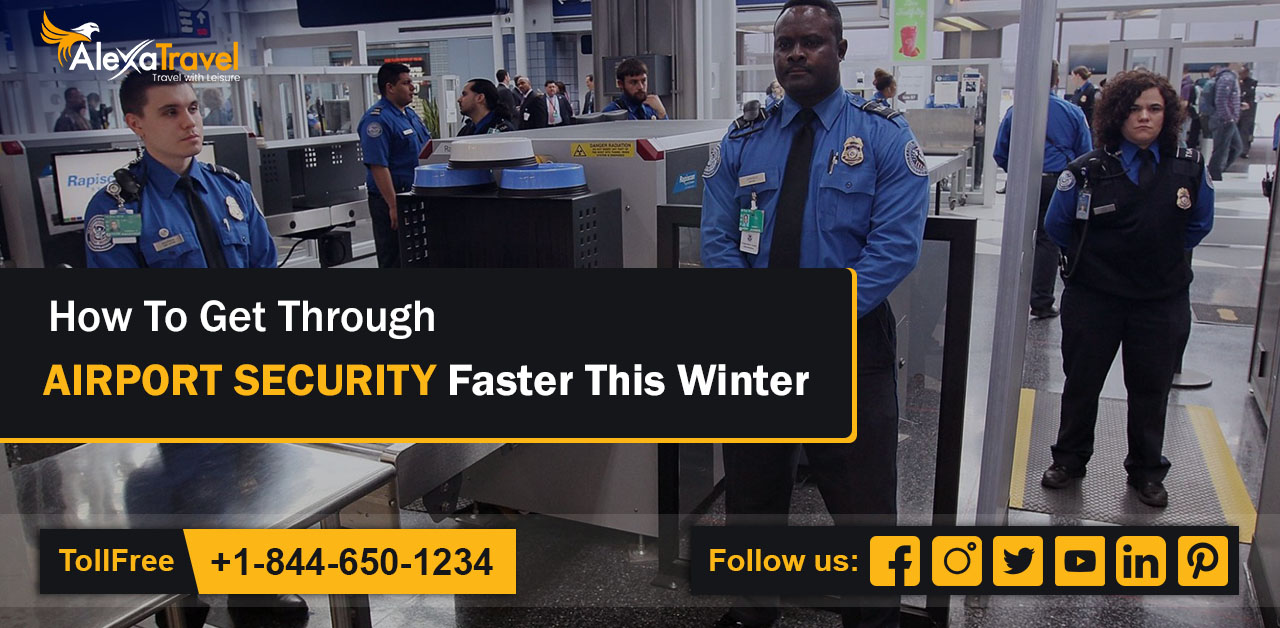 December 24, 2019 at 9:12 am
How To Get Through Airport Security Faster This Winter
Winters become one of the most highly travelled times of the year. One of the biggest reasons behind this is the number of festivals and holidays during this time. Christmas is one of the most celebrated festivals in North America and taking travel vacations during this time is very much expected. In addition to this, the new years is also another reason for people to celebrate with their families. Almost all students and working adults get a period of reak from their schools and offices. This creates the perfect time for people to travel especially across the world which inevitably results in a large pool of people going through the airports. We at The Alexa Travel provide you with the best deals on flight tickets from the US to India. With this, we would also like to bring to you some very essential tips that could help you get through one of the most difficult parts of air travel that is, the airport security.
Travelling for Christmas
If you and your family are solely travelling for the purpose of meeting up with your relatives for Christmas then you must be carrying a large number of gifts for them. It is also a very common practice to wrap and package these presents. Many times at the security check of the airport the authorities might want to take a look at these concealed packages and could demand you to remove the packaging and reveal the contents of the packaging. This will not only ruin your gifts but also waste a lot of precious time at the security for you as well as for others. So, The Alexa Travels, that provides you with the cheapest flight rates from the US to India suggests that you carry our presents and packaging separately.
Avoid Liquids
Doing the right amount of research beforehand can do wonders for you. One rue of the Airport Security that you must always keep in mind is the limit of liquid substances that you can carry in your luggage. The maximum capacity of any kinds of liquids is 100mL or less and they should be packed in clear packaging.
Travel Light
On the day of travel avoid wearing heavy clothing. Various times things such as metal buttons, straps and belts can be really troublesome. Try to wear outerwear that you can easily remove and put back on so that at the time of checking it doesn't take you very long and you can save a lot of time.
Be Prepared
Having your boarding pass and passport handy in the cases of international travel can also save you plenty of time. Make sure all your electronic equipment is packed properly and ready for inspection and scanning at security.
We at, the Alexa Travel, provide the best flight tickets for travelling from the US to India and with these few tips, we hope we were able to provide you with the assistance in making your trip the smoothest it can be and you can enjoy the time in a hassle freeway.