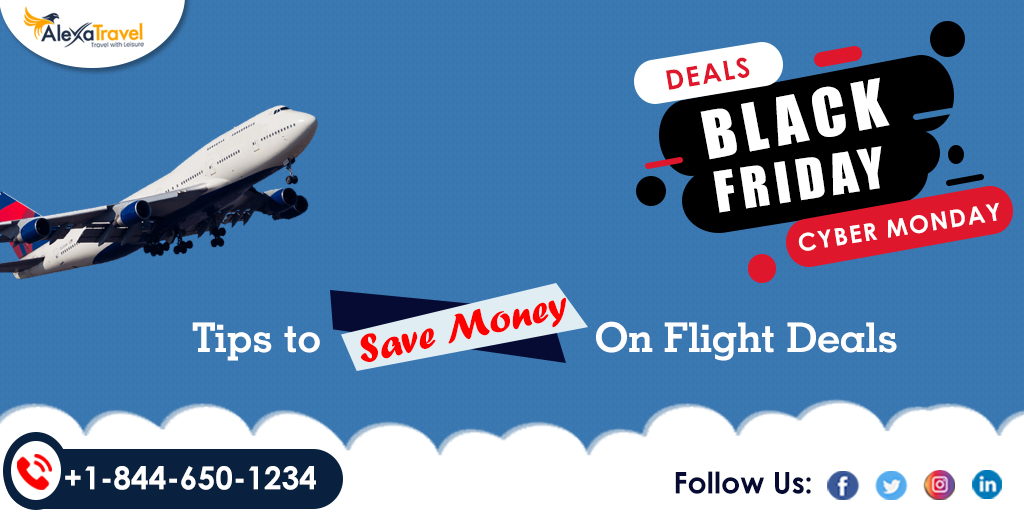 November 28, 2019 at 7:55 am
Black Friday is the only most popular day with historical importance in the whole year for retailers in the US. Black Friday is much-awaited sales of the year which resembles the start of the US Christmas shopping season. Every company comes up with heavy discounts & offers on their products.
Last year a record of $6.22 billion was made by the US retailers in Black Friday business only in online sales. With the addition of online components in Black Friday, these sales have included more than toys and electronics. Now the airlines have been coming up with their sales & special discounts.
You can expect from many major airlines to post discounts on flights & vacation packages for this big day such as Delta, Southwest, Ryanair, Emirates, Singapore, British Airways, JetBlue, Easy Jet, and Norwegian. Till now only a few airlines have announced their offers. We are expecting more offers to be announced as Black Friday and Cyber Monday is getting closer. So, what are you waiting, just check out which airline is giving what offer and plan your vacation in a budgeted manner.
Till the time you check up yourself about the offers and discounts, we will tell you about the specials announced by some of the airlines.
Air France
This airline is offering triple miles instead of any discounts to its frequent flyer members of Flying Blue on the flights of round trips between the US and Paris. For taking the advantage of this offer you can start booking now till December 2nd and between the 7th of December till the 31st of March.
La Compagnie
This French airline with all business class is giving a pre-Black Friday sale. You can fly a round trip in business class for just $1000 from Paris and New York if your booking is done maximum by November 26. These fares are valid for the travel time starting from now till the 30th of April and all these are subject to the availability of tickets. This luxury airline usually offers the rates for its business class that are competitive but we hardly see them going below $1500.
KLM Royal Dutch Airlines
This airline is co-owned by Air France airlines mainly by the KLM group of Air France is giving the same promotion to frequent flyer members of Flying Blue as offered by Air France. You can earn triple Flying Blue miles for your travel between the US and Amsterdam for the round trip flights if you book your tickets by the 2nd of December and plan your travel between the 7th of December and 31st o March.
As Black Friday and Cyber, Monday are approaching near, we are expecting a huge number of airlines to announce their deals. Be sure to have a complete check on the offers and deals of airlines so that you can enjoy your travel in a cost-effective manner. Looking for cheapest flight deals from USA to India on Black Friday and Cyber Monday? You've come to the right place. Book your ticket now with Alexa Travel and get ready to cherish the adorable moment at affordable prices.